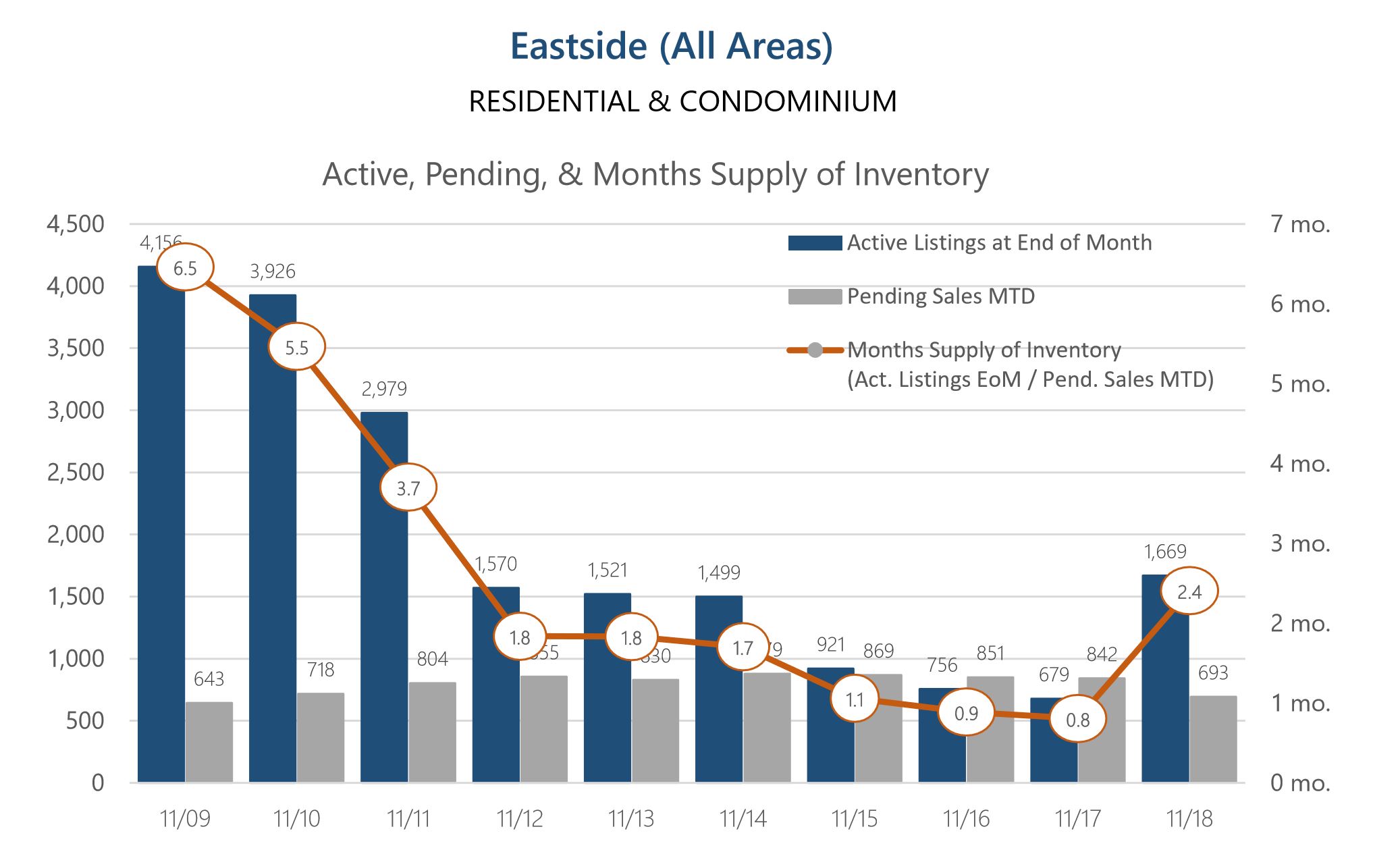 November stats are in! The market appears to be stabilizing with both October and November having 2.4 months of inventory. Anything less than 3 months of inventory is a Seller's Market, so we are in a Seller's Market. Home that are in good condition and well-priced will sell quickly and might go over the asking price. 14% of the homes in November closed over asking price versus November 2017 where 43% sold over asking price (when months of inventory were crazy low at 0.8 months).
Year-over-year we are showing an 11% increase in median pricing; however, this includes condos. If you remove condos from the mix the year-over-year price increase is 4%–this feels more accurate.
Buyer activity in December is strong and there are deals to be had. It's a great time to be both a buyer and a seller. I can't wait to see if we will have the typical surge in activity this January.