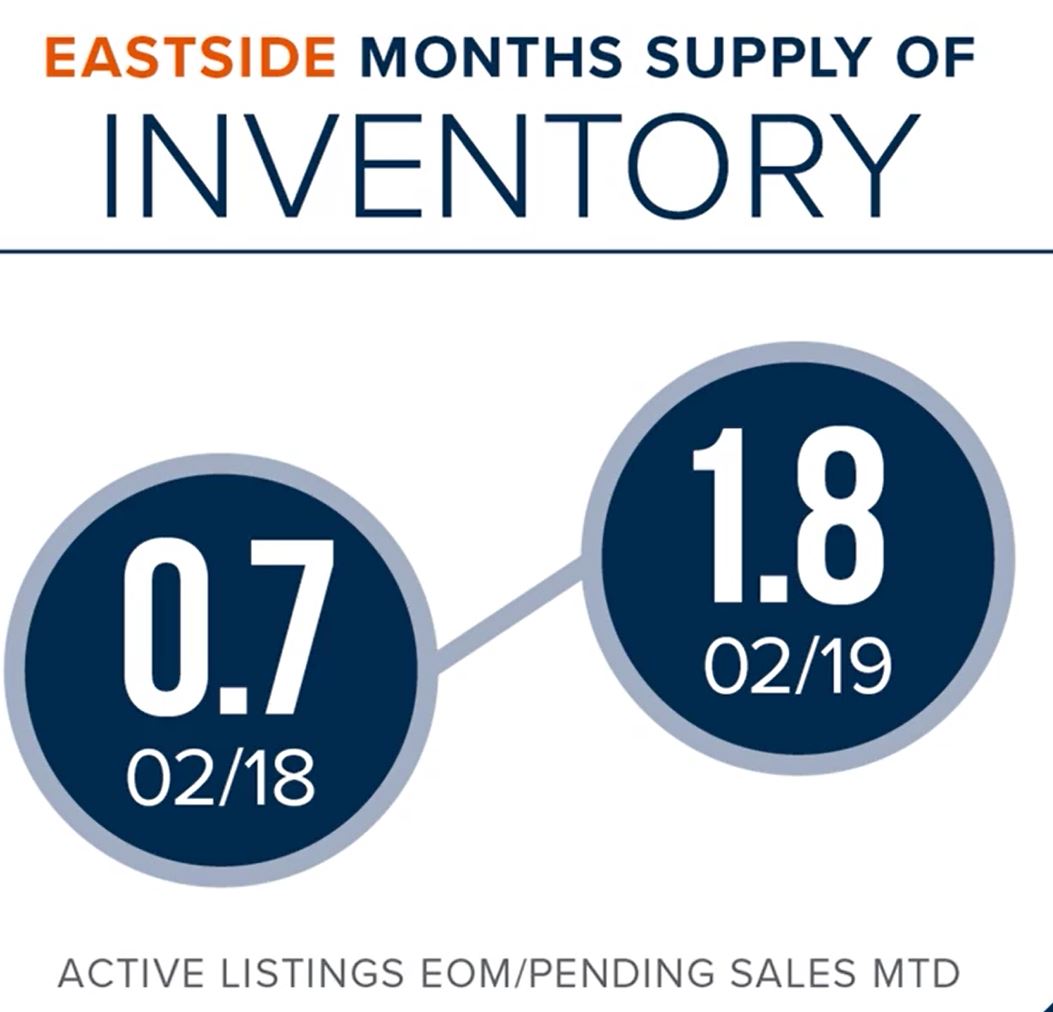 February's Eastside stats are in! Month-over-month, supply decreased by 5% to 1.9 months, which puts us solidly in a seller's market. That said, it's a stark difference from this time last year where we were at 0.8 months of an inventory—42% lower (70 miles per hour now vs 166 miles per hour then). Evidence of the changed market shows in the number of homes with multiple offers—20% in 2019 vs 51% in 2018. Also, the median amount over asking price is 2% now vs 8% in 2018.
Year-over-year, median prices are down 9%, this is combined condos and single family homes. I don't put much weight in this number, as there are many, many variables to this. If you look only at single-family we are off by 5%, this feels more accurate, as prices escalated to their height in the February/March timeframe last year. I expect this number to flatten after May.
March is proving to be robust with lots of buyer activity, so I think our more balanced-yet-still-a-seller's market will be our new normal for the next couple of months which makes it a great time to buy and/or sell.